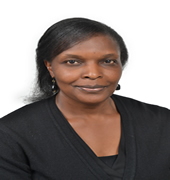 Welcome to the Department of Linguistics and Languages. This is a unique department in the Faculty of Arts and Social Sciences mainly because of the wide variety of degree and certificate programmes that it offers. At undergraduate level, the department offers the following disciplines: Linguistics, German Studies, Arabic, Language and Communication and a Certificate in Chinese Language. New programmes on Korean Studies and Portuguese have also been introduced.
Students enrolled in the department can pursue any of these disciplines and obtain a bachelors degree either by majoring in one or by a combination of a number of them. The Certificate in Chinese Language is a two-semester certificate course.
At post-graduate level, we offer Graduate courses in Linguistics and German Studies. We also offer a Masters Degree in Translation and Interpretation. The Department has a large student population at both undergraduate and post-graduate level spread out in their respective disciplines. Our syllabuses are dynamic and innovative reflecting current market trends. We have a modern computer laboratory for IT needs and a language laboratory for foreign language teaching. The Department boasts of a highly qualified and dedicated pool researchers and very prolific fiction writers. Pay us a visit on Education Building 3rd floor and learn more about our Department.
Publications
The Departmental journal Occasional Papers in Linguistics is published annually. Volumes of this journal have already been published and we are looking forward to the publication of  many other volumes in the coming years. The editor of this journal is Dr. Alfred Buregeya. He is assisted by Prof. Jane Ngala Oduor.
Collaborations
We have collaborations with many universities in Africa, Asia and Europe. Among these collaborations is one with Soka University - Japan, Tianjin Normal University - China, University of Cologne - Germany and several Universities in South Africa. These collaborations involve exchange of staff and students.
Chairman, Department of Linguistics and Languages